Download
FREEWARE
FREE Wifi HotSpot Software
"
Wifi HotSpot"
can easily turn your windows pc into a wireless-wifi hotspot. It turns your Windows 7, Windows 8 or Windows 10 computer into a virtual router. With one click you can share your internet connection with your mobile phone, iPhone, iPad, tablet, computer or any other wireless enabled devices. Wifi HotSpot is the perfect solution for sharing your internet connection when you don't have a wireless router or if your using a mobile internet connected service such as Verizon, Sprint, Clear Wireless etc...
Video: View a video showing how to use "Wifi HotSpot" to share your internet.
Tutorial: How to turn your pc into a wireless HotSpot using "Wifi HotSpot"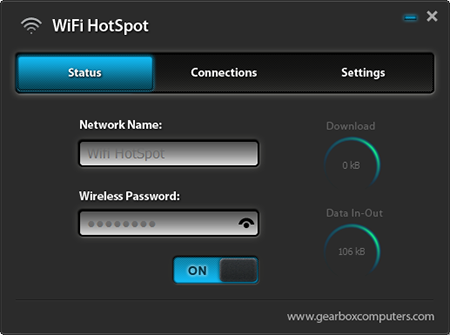 Product Features
Custom Network Name (SSID)
Custom Wireless Password
Displays Download Speed
Displays Total Data Transfer
View Connected Devices
Set The Default Shared Network Adapter
Auto Start The Wifi HotSpot When Your Computer Starts
Start Wifi HotSpot To System Tray Icon
Limit Number Of Allowed Connected Devices
Create Wireless HotSpot Without Logging In To Your PC
Wifi HotSpot Is A Completely Free App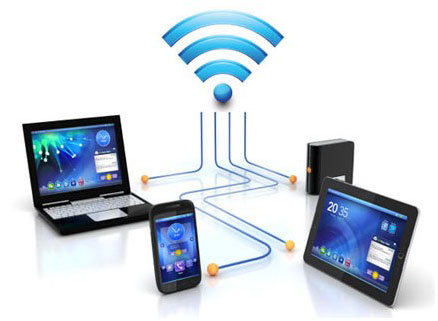 Wifi HotSpot is completely free software - Download

Supports Windows 10, Windows 8, Windows 8.1, Windows 7

Free Software